Enjoy Smart Life with Imou

At ease with Imou
Imou delivers a wide range of smart security products and services to keep your home and business safe in any situation, and you in control of what's going on from anywhere.
We can offer you cameras, NVRs and kits, at a sharp price. We have 2 or 4 MP indoor and outdoor cameras in black or white, with spotlights and/or alarm sirens, wih motion detection and/or human detection, pan/tilt, bullet, cruiser, table model or turret; a 100% wirefree security system with rechargeable battery (can also be used with solar panel) etc. In short, a very complete collection!
Use Imou Life app
Control your Imou devices in the Imou Life App. You can download the app in the Google Play, Apple or Windows store. Imou Life App allows you to stream live video, play recorded clips, easily arm and disarm your system, and stay aware of what's happening anytime, anywhere. View live video remotely - right from the palm of your hand.
Storage
Look after your home at any time and from anywhere with remote live video streaming. If you want to safe images or videos, there are several options. F.e. you can use NVR or Micro SD card. Or you can buy the 7 day Cloud Storage year plan (for sale in our shop) for storage in the cloud.
Smart
Based on the cutting-edge technologies, Imou provides cloud-connected IoT products to bring you complete peace of mind. Imou products work with Google Assistant, Alexa, and third-party products, making your home and business smarter.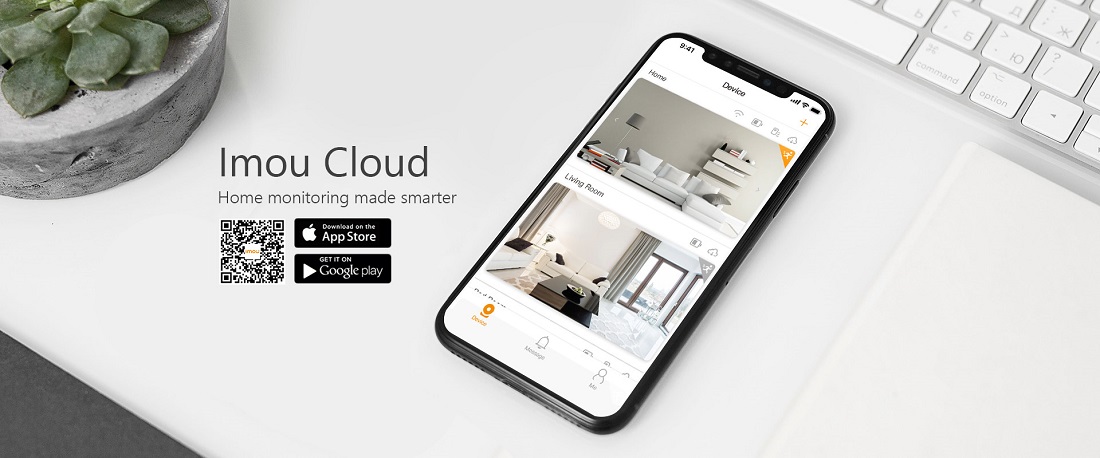 Which products?
Below you will find all IMOU products/models available: